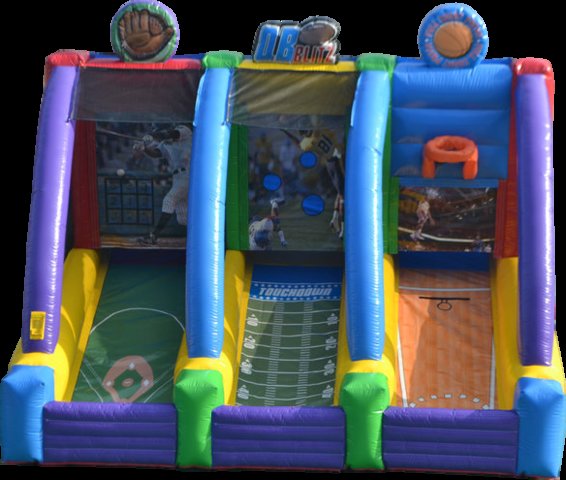 Triple Play Sports Challenge
Our Triple Play Sports Interactive provides guests with three different options. Sink a free throw in the basketball shoot-out, hurl a fastball at the baseball throw, or throw deep in the QB challenge! Great for all age groups!
Ask about our overnight rentals to keep the party going late!