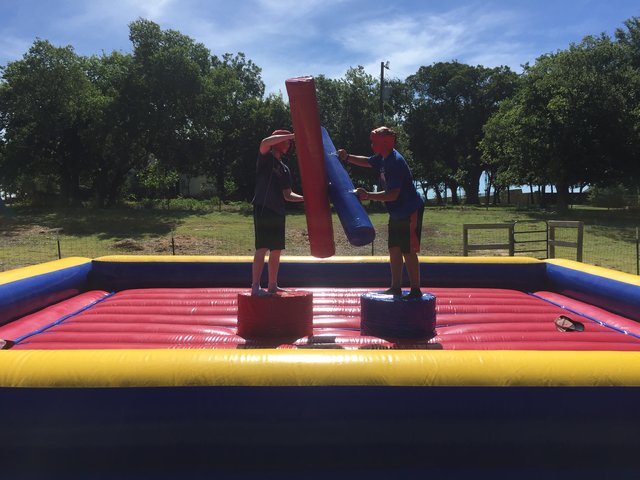 Gladiator Joust Arena
This Gladiator Joust Arena is exactly what is missing from your next event! People of all ages will love to get up and take on their next opponent! This challenging jousting arena will test your toughness as your enemy tries to knock you off your pedestal!

Ask about our overnight rentals to keep the party going late!